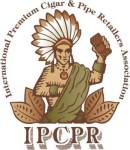 2011 Annual IPCPR Convention Recap - Part 1 by Jeff Borysiewicz

Each year the International Premium Cigar & Pipe Retailers Association holds an annual trade show and convention. This is the largest premium cigar trade show on the planet with every non-Cuban cigar manufacturer represented. After being held in New Orleans for the past two years, this year's show was held in Las Vegas thanks to the pro-business State Legislature that passed an exemption to the indoor smoking ban, allowing tobacco conventions and their revenue (and tax dollars) to return to the state of Nevada.

At the opening breakfast, the IPCPR introduced William S. Spann as its new Chief Executive Officer. Spann seems to be just the kind of leader the IPCPR needs considering the local, state and federal legislative/regulatory threats facing America's historical cigar industry.

Spann had served as chief of staff of the Florida Office of Financial Regulation and, before that, as president and chief executive officer of the Associated General Contractors of Greater Florida. He served as part of Governor Jeb Bush's executive leadership team first as communications director and then chief of staff at the Florida Department of Children & Families.

Spann earned the rank of Commander during a 20 year-career with the U.S. Navy. His final duty station was as Director of Communications for the U.S. Naval Academy in Annapolis where he also taught Ethics and Moral Decision Making for the Junior Officers. (Spann replaces Joe Rowe who retired as Executive Director after ten years at the helm of the IPCPR.)

Every two years the IPCPR swears in a new President who is elected from it's Board of Directors. I have had the honor of serving on the IPCPR's Board for the past three years and have had the pleasure of working extensively with outgoing President Gary Pesh, owner of Old Virginia Tobacco. Gary was perhaps the most dedicated, pro-active and engaged President that the IPCPR has ever had. Gary and a team of fellow cigar retailers including myself will continue to serve on the IPCPR's Legislative Committee to protect America's premium cigar retailers, manufacturers and consumers from unfair cigar taxes and anti-cigar legislation.

The new President of the IPCPR is Curt Diebel from Diebel's Sportsman's Gallery in Kansas City, MO. Curt is an "old school" second generation tobacco retailer and has some big shoes to fill. Hopefully he will build upon the amazing progress that the IPCPR has made in the past four years. We will keep you informed on his performance.

There were some great new products at this year's show. I'm writing this as I sit on a plane on the flight home so forgive me for only highlighting a few.

During the show, the Drew Estate booth was packed every day and they introduced two new cigars that have a lot of buzz surrounding them. Liga Privada is getting a line extension with a classy looking cigar called "Undercrown". Hopefully they will be able to keep up with demand as our Liga Privada shipments are never large enough to keep up with our orders. The other new cigar is called "My Uzi Weighs a Ton" which is blended by Jonathan Drew and made in the Joya de Nicaragua factory. We had a few pre-release Uzis for sale and they quickly sold out in our retail stores as they were a hit with our customers. I'll have "Big Guns" Neal and Cigar Alex write a review on all the new cigars when they arrive in our stores.

Dion Giolitto with Illusione Cigars has a beautiful box-pressed version of his cigar coming out and this cigar has a gorgeous wrapper. (It uses Aganorsa Nicaraguan tobacco so I'm not surprised.) Since I can't light up on the plane, I'll have to get back to you about how the cigar smokes. Can you believe that you use to be able to smoke a cigar on a plane? Oh how I could go for a cigar right now...

I smoked the new, limited edition box-pressed Casa Magna from Manolo Quesada and Nestor Placensia. This cigar is great, with a nice balance of flavors. I'm looking forward to smoking more of these.

Pepin Garcia and his son Jamie had some great looking new cigars. There is a limited edition humidor filled with My Father cigars that is pretty cool and I look forward to smoking these when they are ready. Speaking of ready, some one keeps farting on the plane and I'm ready to light up my cigar to help kill the smell in here...good grief.

There are a bunch more new cigars to write about in "Part 2" of my blog including a cigar packed inside a 50 cal bullet and an awesome "art" cigar from Puros Indios. Wait until you see these...absolutely incredible!

Next year the IPCPR convention returns to Orlando after a 15 year hiatus. Hopefully the trade show will alternate between La Vegas and Orlando giving cigar retailers on both coasts two great entertaining cities to visit.

Regards,

Jeff Borysiewicz
President & Founder
Corona Cigar Company



About IPCPR

With more than 2,000 members throughout the U.S. and 31 foreign countries, the International Premium Cigar & Pipe Retailers Association is the leading non-profit industry organization representing retailers, manufacturers and distributors of hand-made cigars, pipes and accessories. Stores displaying the IPCPR logo are recognized as premier purveyors of premium tobacco products. Members of IPCPR have access to IPCPR market research, trade shows, services, publications, and participation in community, constitutional and legislative action programs.